Dedicated to Criminal Defense
E Peter Parker is a criminal defense lawyer who represents persons and businesses suspected or accused of the most serious white collar crimes in federal court and the state courts of Massachusetts. A tenacious, skilled, and forceful advocate, Peter has been a defense lawyer for almost 30 years - never a prosecutor. He has a proven track record of success in all types of white collar investigations and prosecutions, including public corruption, government program fraud, pension fraud, medicare fraud, pharmaceutical fraud, securities fraud, tax fraud, mail and wire fraud, money laundering, extortion, RICO, drug and gun crimes.
Biography
Peter has been defending clients facing criminal charges since he started his career in 1988 at the Boston law firm of Mintz Levin, the preeminent white-collar defense group in the city at the time. Peter participated in the defense of a sitting U S Representative charged with taking bribes, a race track under criminal investigation, the son of the former governor of Rhode Island charged in a public corruption case, and numerous other complex white collar criminal matters.
Peter left Mintz Levin to join the Federal Defender Office in Boston, where he served as an Assistant Federal Defender and represented persons charged in federal court with serious felony offenses ranging from drug and gun crimes to public corruption, medicare fraud, and organized crime RICO conspiracies.
Peter left the Federal Defender Office 18 years ago and built his current white collar criminal defense practice. He represents individuals and businesses in all types of white collar investigations and prosecutions.
Peter has been recognized for his dedication and skill. He has been named a "Super Lawyer" for white collar criminal defense by Massachusetts Super Lawyers -- a distinction only a handful of small firm/sole practitioners have achieved. He has earned the highest possible rating of AV®Preeminent from the international legal associations Martindale.com and Lawyers.com.
Call
617.742.9099
email
Visit
151 Merrimac Street
Boston, MA 02114
Education
Brown University, JD, 1980
Boston University School of Law, J.D. magna cum laude, 1988
Admitted to practice
Massachusetts
U.S. District Court Massachusetts
U.S. Court of Appeals for the First Circuit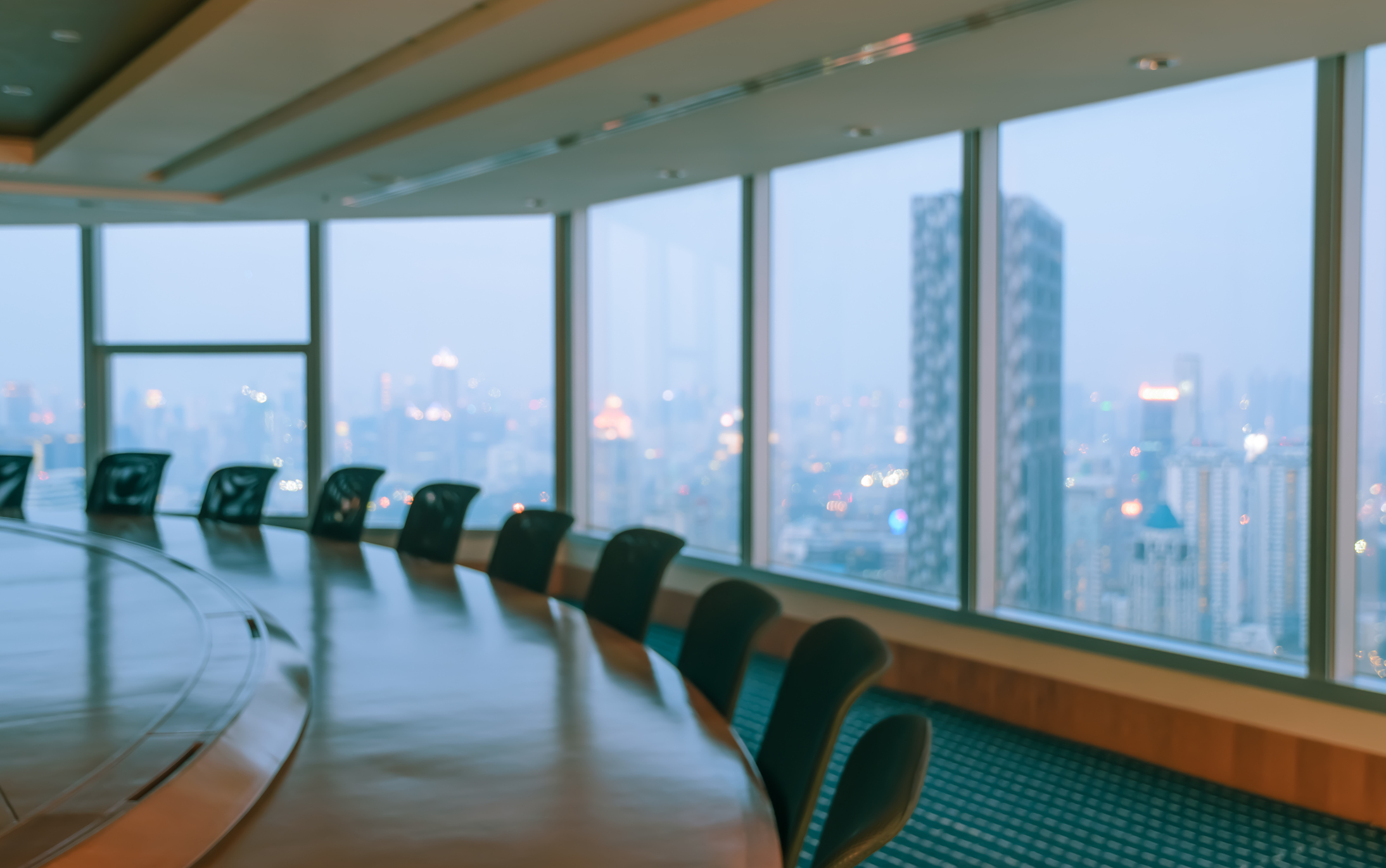 Results come from strength, particularly in a complicated government investigation or white collar criminal prosecution.
Obtaining the best results in a federal white collar case requires more than general criminal defense know-how. It takes a reputation as a forceful advocate that can be earned only by aggressively representing persons and businesses over time, and a track record of success.
For almost three decades, E. Peter Parker has protected and defended the reputations, livelihoods, and liberty of persons and businesses under investigation or charged in white collar criminal matters. He represents corporations, officers and executives, employees, public officials, and professionals in complex white collar cases in both state and federal courts.
During the investigative stage before criminal charges are brought, Peter works closely with his clients to monitor and stay a step ahead of the government's investigation. Keenly aware that voluntary cooperation with prosecutors can lead to disastrous results, Peter fiercely protects his clients' constitutional rights not to incriminate themselves.
Peter has convinced federal prosecutors to end investigations at the grand jury stage without bringing criminal charges and has negotiated favorable results before indictment.
Peter takes the same aggressive approach once criminal charges have been brought. He thoroughly investigates the facts and the government's evidence, identifies and raises all appropriate legal challenges, and carefully develops and prepares innovative defenses. Peter has obtained the dismissal of indictments in a number of federal criminal prosecutions -- an almost unheard of result.
Peter's ability to try a case is his most potent skill. Peter is at home in the courtroom, is not afraid to try any case, and gets favorable results. His fearlessness and willingness to take a case to trial often lead to plea negotiations and acceptable resolutions short of trial.
Peter believes that advocacy should not throttle down if a client chooses to plead guilty or is convicted at trial. Peter is as aggressive and creative in advocating for the best result at sentencing as he is in all other phases of a criminal case. He forcefully makes the case for applying the lowest sentencing guidelines, identifies and emphasizes mitigating factors, and develops a detailed story of each client's life experiences. Peter's approach often results in sentences that are far below the guidelines and probationary sentences where incarceration was expected.
Peter has experience in a wide range of complicated white collar matters including mail fraud, wire fraud, government program fraud, medicare fraud, pharmaceutical fraud, tax evasion, securities fraud, public corruption and bribery. He can handle any white collar criminal matter, including:
Public Corruption
Government program fraud
Federal highway program fraud
Public pension fraud
Disadvantaged Business Enterprise (DBE) fraud
Service Disabled Veteran Owned Small Business (SDVOSB) fraud
Misuse of government resources for personal gain
Bribery/extortion under color of official right
Criminal antitrust
Public contract bid rigging and price fixing
Mail fraud
Wire fraud
Ethics and conflict of interest violations
Business and Securities Fraud
Securities fraud
Insider trading
Ponzi schemes
Money laundering
Structuring
Currency transaction violations
Bank fraud
Mortgage fraud
Insurance fraud
Telemarketing fraud
Immigration fraud
Credit card fraud
Identity theft offenses
Criminal trademark infringement
Foreign Corrupt Practices Act (FCPA) Violations
Wire fraud
Mail fraud
Tax Crimes
Income tax evasion
Tax fraud
Workers compensation insurance fraud
Payroll tax fraud
Healthcare and Pharmaceutical Fraud
Kickback schemes
Medicare fraud
Medicaid fraud
Pharmaceutical diversion
Pharmaceutical fraud
Misbranding
Consumer fraud
Counterfeit pharmaceutical schemes
Do not go it alone. You need an experienced criminal defense lawyer at your side.
If you are a target, subject or witness in a criminal investigation, you might think that you do not need a lawyer, or that your business or personal lawyer who has no criminal defense experience can handle it. You would be wrong. You would run risks that your rights could not be asserted and could be waived, available options and defenses could be foreclosed, and you could even talk your way into criminal culpability.
It is vitally important that you seek experienced criminal defense counsel to guide you through this very dangerous landscape and advocate on your behalf.
Peter regularly represents persons and businesses who have been approached by investigating agents or served with subpoenas to produce documents or testify. He has forged relationships with trusted colleagues in the white collar defense community and coordinates joint defense efforts that produce the fullest picture of where the government is headed and the best approach on how to respond.
Here is a sample of government investigative efforts where Peter can provide skilled representation:
Grand jury subpoenas for documents or testimony
SEC subpoena for documents or testimony
Subpoenas from other regulatory agencies
Investigative subpoena from Attorney General
Investigative subpoena from Inspector General
Investigative subpoena from State Ethics Commission
Assertion of attorney-client privilege
Assertion of Fifth Amendment rights
Motion to quash subpoena to lawyer
Motion for protective order against subpoena
Regulatory Investigations
A vigorous defense is essential in regulatory investigations because the consequences can be ruinous.
Investigations and enforcement actions by regulators are serious matters that can destroy a business or professional practice that has taken years to establish. The advice and guidance of an aggressive advocate is as crucial in this arena as it is in criminal investigations and prosecutions.
Peter has the experience to handle investigations and enforcement actions by any regulatory agency including the Securities and Exchange Commission, Department of Justice, Federal and State Offices of Inspector General, Internal Revenue Service, Massachusetts Ethics Commission, and Massachusetts Attorney General.
Parallel civil suits or criminal investigations often accompany regulatory investigations, particularly in the securities and healthcare industries. Peter has the experience and ability to think through all consequences and to chart a coordinated course that does not work at cross purposes or compromise rights and defenses in one forum or another.
Here is a list of the representative regulatory matters Peter can handle:
SEC investigations and civil enforcement actions
Representation of witnesses in SEC investigations
Production of documents in SEC investigations
Investigations by the State and Federal Offices of Inspector General
Investigations be the Massachusetts Attorney General
Investigations by the Massachusetts Ethics Commission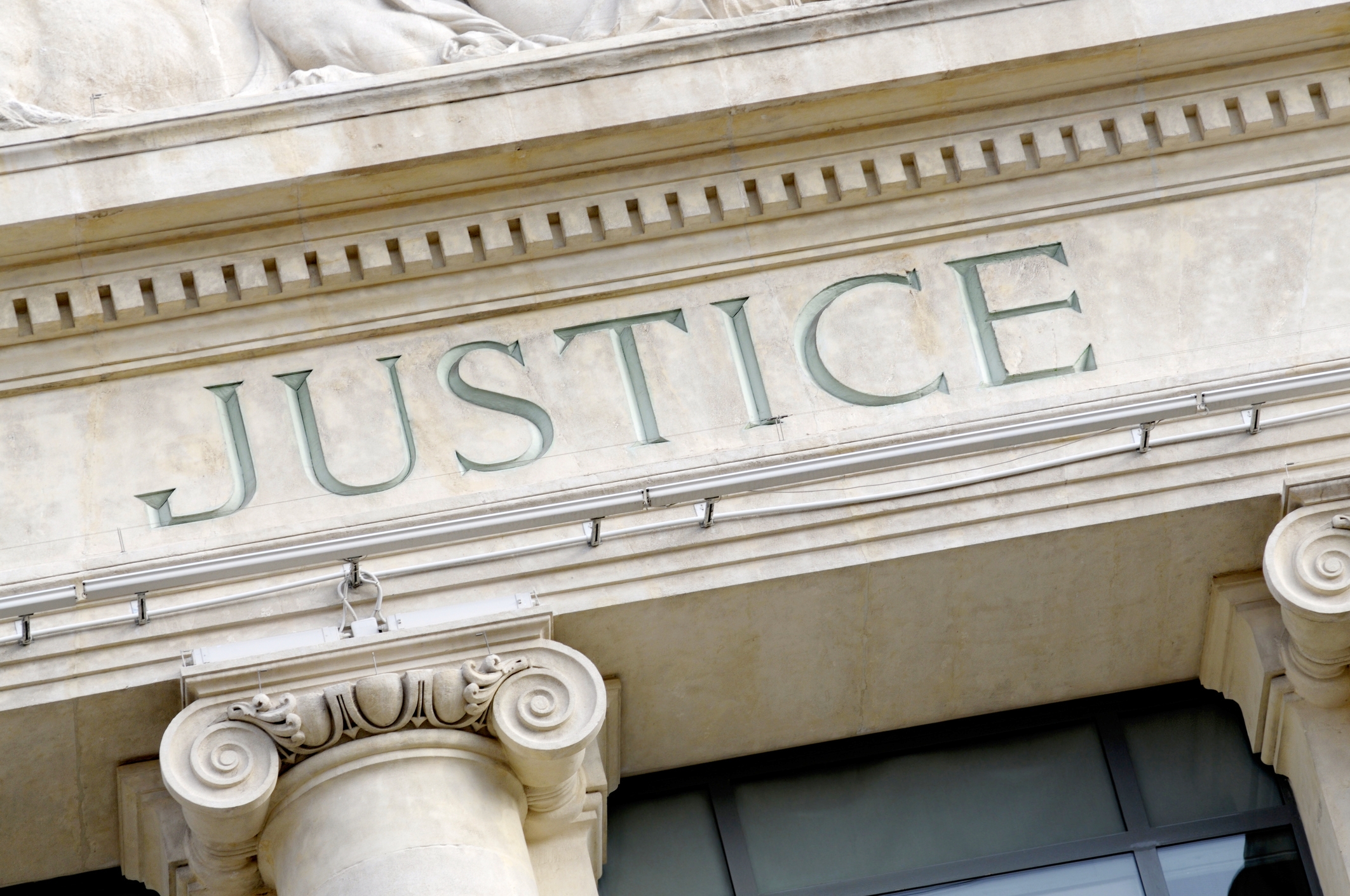 Experience matters, especially in a serious criminal case where a person's liberty is at stake.
Being taught trial skills only goes so far. It is no substitute for experience. A good criminal defense lawyer develops skills, instincts and a feel for juries only by doing trial after trial over time. That leads to a level of confidence and a fearlessness that no successful criminal trial lawyer can do without.
Peter has a wealth of experience representing individuals in almost every type of general criminal case. He has been lead counsel in hundreds of criminal cases in the state and federal courts and has represented defendants in multiple jury trials. He has learned that success depends on no surprises. Every case requires thorough investigation, tireless preparation, sharp legal research to identify, capitalize on and preserve issues, and persuasive communication in the courtroom. Peter makes the maximum effort in every case and leaves nothing to chance.
Peter can handle all variety of general criminal cases in state and federal court no matter how complicated or high stakes, including:
Federal court criminal offenses
Murder in aid of Racketeering
RICO and racketeering
Extortion
Bribery
Hobbs Act robbery
Bank robbery
Terrorism offenses
Gambling offenses
Narcotic and drug distribution conspiracies
Possession with intent to distribute
Criminal environmental offenses
Firearm offenses
Felon in possession of firearms
Aggravated identity theft
Immigration offenses
False statements
Child pornography offenses
State court criminal offenses
Crimes of Violence
Murder
Manslaughter
Motor vehicle homicide
Kidnapping
Armed home invasion
Armed robbery
Robbery
Bank robbery
Arson
Extortion
Assault and battery with dangerous weapon
Assault and battery
Domestic violence
Property crimes
Burglary
Breaking and entering
Theft offenses
Receipt of stolen property
Identity theft
Credit card fraud
Drug and gun offenses
Drug trafficking
Drug distribution
Drug possession with intent to distribute
Drug possession
Controlled substance offenses
Possessing firearm without a license
Sex offenses
Rape
Sexual assault
Indecent assault and battery
Stalking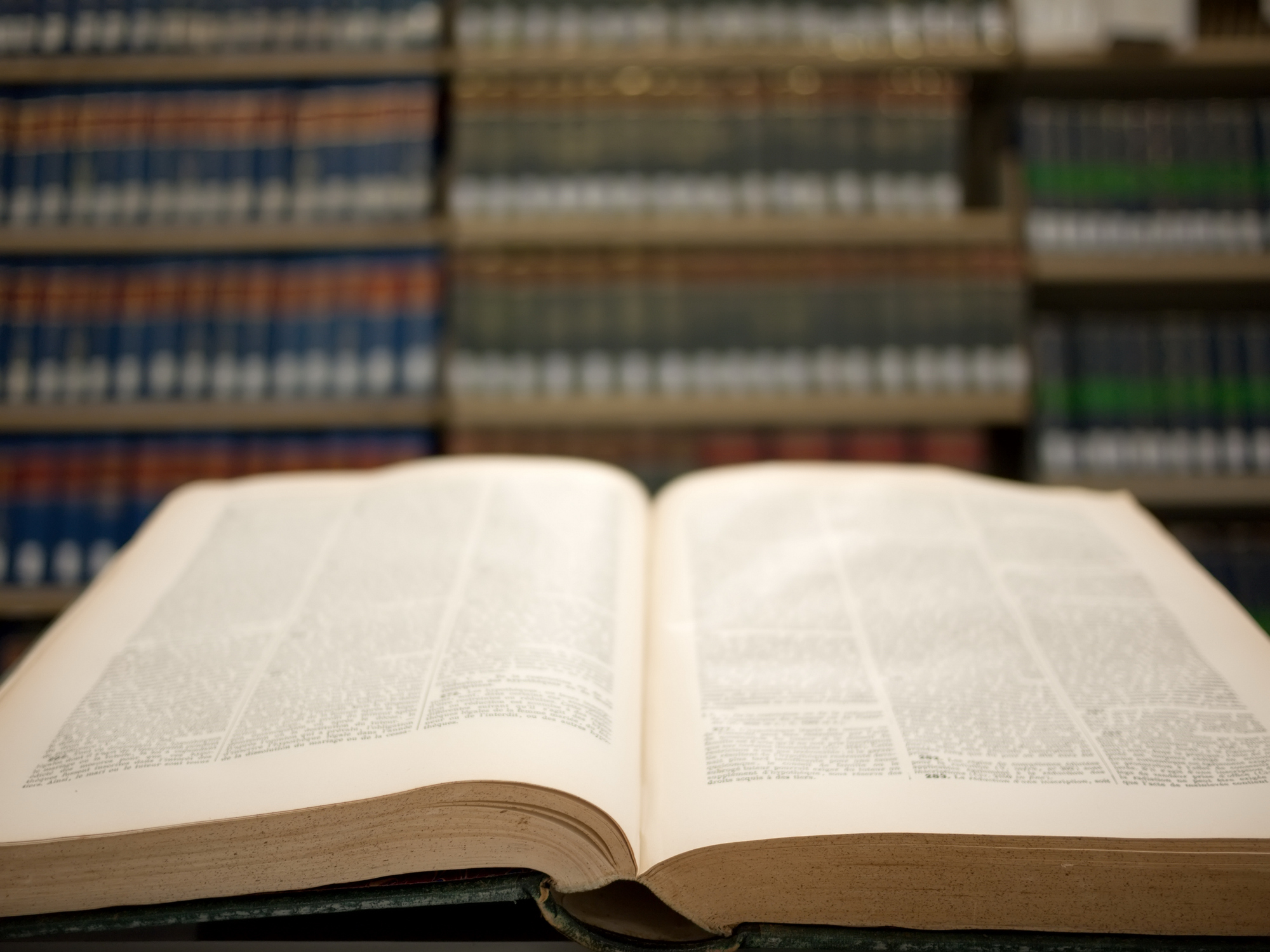 Don't give up the fight.
Appeals and post-conviction challenges rise or fall on the strength of the written pleadings and briefs. A well-written pleading requires thorough analysis of the record and the law, critical reasoning and crisp, cogent, persuasive presentation.
Peter not only has the essential analytical and writing skills, he has the invaluable perspective of a trial lawyer who truly understands the intricacies of the trial process and knows what to look for in a record.
Peter has handled sentencing appeals, interlocutory appeals of allowed pretrial motions to suppress, challenges to the constitutionality of guilty pleas and motions for new trial based on newly discovered evidence, ineffective assistance of counsel, and actual innocence.
Here is a list of the kinds of post-conviction and appellate matters Peter can handle:
Appeal from jury verdict or guilty plea
Appeal from sentence
Interlocutory appeal of allowed pretrial motions
Motions for new trial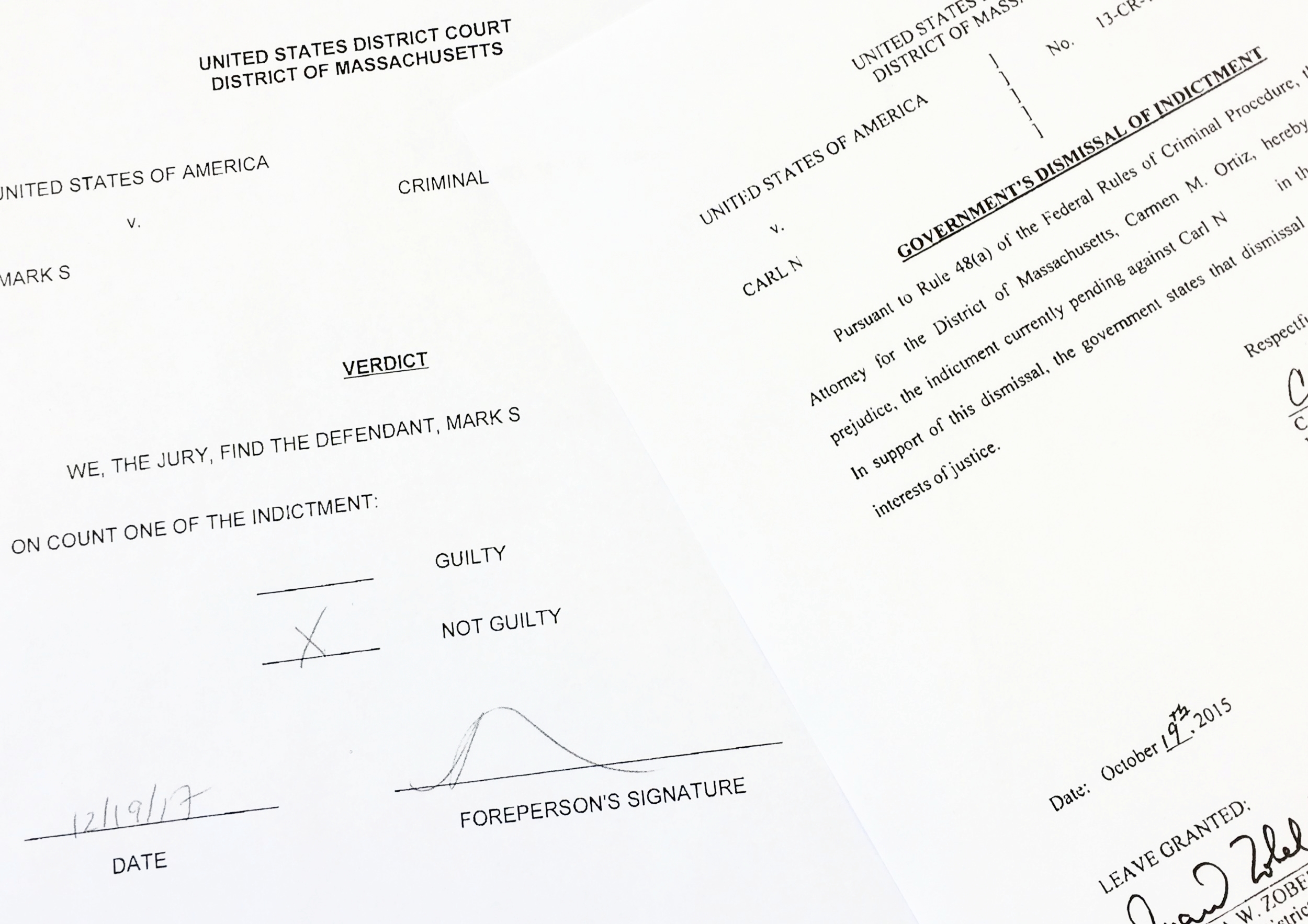 A vigorous defense gets results.
Notable Outcomes
Not guilty verdict after jury trial of public official charged with extortion under color of official right.
Not guilty verdict after jury trial of corporate principal in bankruptcy fraud prosecution.
Not guilty verdict after jury trial, first degree murder, misidentification by two eyewitnesses.
Not guilty verdict after jury trial, first degree murder, self defense.
Not guilty verdict after jury trial, RICO and conspiracy to commit 14 murders.
Not guilty verdict after jury trial, marijuana distribution conspiracy.
Manslaughter verdict, jury trial, acquittal of first degree murder.
Dismissal of all charges after indictment, CFO of special education provider charged in public pension fraud scheme.
Dismissal of all charges after indictment, CFO of high tech company charged with dealing in property of specially designated global terrorist.
Dismissal of all charges after indictment and six days of trial, member of religious organization charged with extortion.
No criminal charges brought, former elected official investigated for bribery conspiracy.
No criminal charges brought, owner of tug boat company investigated for criminal violation of Clean Water Act over oil spill.
No criminal charges brought, employee of internet business in computer fraud and tax evasion conspiracy.
No criminal charges brought, owner of demolition company investigated for Disadvantaged Business Enterprise (DBE) fraud.
No criminal charges brought against owner/president of construction management firm investigated for DBE fraud conspiracy, plea by corporation.
Represented officer of concrete company charged with five million dollar federal highway program fraud, sentenced to probation after trial.
Representative Public corruption Matters
Represented law practice of elected official under investigation for using public position for private gain.
Represented legislative liaison on state senator's staff in federal public corruption/racketeering investigation.
Represented campaign staff member of state senator investigated for bribery, campaign law violations and tax evasion.
Represented principals of lobbying firm in federal public corruption bribery/kickback investigation.
Highway and federal program/DBE fraud
Represented manager of paving company in federal highway program fraud prosecution.
Represented employees of construction company in Service-Disabled Veteran-Owned Small Business (SDVOSB) fraud prosecution.
Represented employees of demolition company in labor/tax fraud investigation.
Represented principal of construction company in federal aviation program DBE fraud prosecution.
Represented manager of manufacturing company in federal procurement fraud investigation.
Representative Health care fraud Matters
Represented officer of bio-technology company charged in Medicare fraud scheme involving kickbacks to prescribing doctors.
Represented officer of pharmaceutical company in Medicare fraud investigation involving kickbacks to prescribing doctors.
Represented owner and president of medical supply company charged with Medicare fraud charged for "carrier shopping" by establishing sham business in states with the highest reimbursement rates.
Represented pharmaceutical buyer at hospital charged with embezzlement, fraud and drug diversion.
Represented equipment buyer at hospital charged in equipment purchase Medicare fraud and kickback scheme.
Represented employees of medical testing corporation investigated for Medicare fraud scheme involving kickbacks to physicians for ordering testing.
Representative SEC and regulatory matters
Represented officer of investment management company in SEC insider trading investigation, no action taken by SEC.
Represented tippee in SEC insider trading investigation, no action taken by SEC.
Represented former elected official in SEC pay to play investigation of officer of investment bank who also was involved in official's campaign.
Represented officer of brokerage company in ponzi scheme/securities fraud investigation.
Represented principal of real estate limited partnerships in FDIC mortgage fraud investigation.
Represented principal of mortgage brokerage firm in mortgage fraud investigation.
Represented retired FBI Special Agent before a US House of Representatives committee investigating corruption.
Representative General white collar Matters
Represented president and owner of construction company charged with tax evasion.
Represented manufacturing corporation in tax evasion investigation.
Represented owner of corporation charged with worker's compensation fraud.
Represented owner and officer of interstate moving company in fraud investigation.
Represented person charged with criminal trademark infringement.
Represented owner of manufacturing equipment resale company in fraud investigation.
Represented individual charged in large credit card manufacturing conspiracy.
Represented individual charged in telemarketing fraud conspiracy.
Represented administrative assistant investigated for embezzlement from lawyer.
Represented on appeal lawyer charged with criminal contempt.
Media interest in a criminal prosecution only makes it harder. Few defense lawyers know how to handle the spotlight.
The media is no friend to a person or corporation involved in a criminal or regulatory investigation. A defense lawyer with little or no experience speaking with the media, and eager for the opportunity to be heard but lacking a thought-out plan, actually can do great harm to the client.
Peter has been involved in a number of very highly publicized criminal prosecutions. He has built relationships with members of the media, and he knows what to say, how to say it and when. More importantly, he knows what not to say and has the discipline to keep all options open for his clients.
Some of the highly publicized matters Peter has handled are described below. Peter respects the privacy of his past and present clients and does not identify them by name.
Represented relative of NFL player charged with murder. Peter's client refused to testify at the grand jury and was convicted of criminal contempt. Peter obtained a sentence of probation.
Represented one of the five Massachusetts statewide elective office holders in a criminal public corruption investigation into whether the official illegally hired the wife of another public official. Persuaded Attorney General not to charge public official.
Represented vice president of concrete supplier in federal Big Dig public corruption trial. Persuaded trial judge to reject prosecution's 70-month sentence recommendation and obtained sentence of probation. Successfully defended sentence against government appeal.
Represented Harvard student charged with the murder of Cambridge resident. Client was acquitted of murder after a trial that was broadcast live on Court TV but was convicted of manslaughter. The Appeals Court overturned verdict on grounds Peter had raised and preserved at trial. Hung jury after second trial.
Represented retired FBI Special Agent in Congressional investigation into whether the FBI improperly permitted mobsters James "Whitey" Bulger and Stephan "the Rifleman" Flemmi to commit serious crimes including murder while they were FBI informants.
Things move fast in a criminal investigation and prompt action is required.
There is no such thing as too soon to contact a criminal defense lawyer. Wrong steps at the beginning of a criminal or regulatory investigation can have devastating consequences. Early advice, guidance and intervention by experienced defense counsel can mean the difference between being charged with a crime or not.
Peter does not wait to take action. He gets results when he comes aboard at the outset and has the chance to convince a prosecutor or regulatory agency to end their investigations without charging his clients.